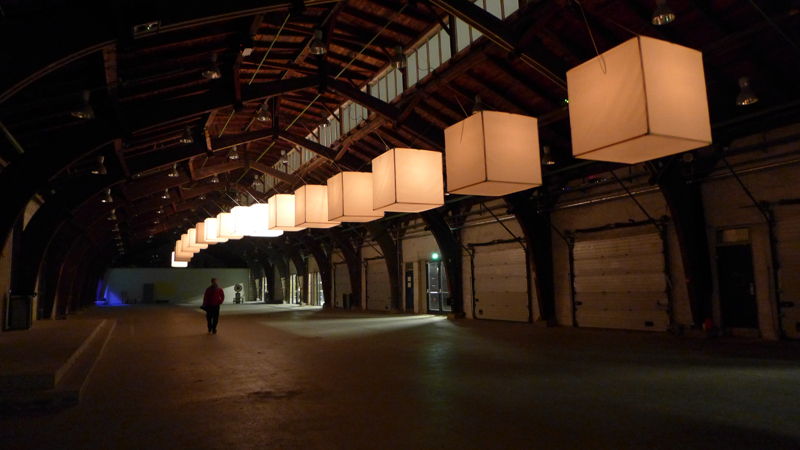 give us a minute to load...
spine is an interactive installation based on twenty glowing cubes and an atmospheric sound composition. each cube is moved precisely in fluid motions by two computer-controlled motors. the movements of the cubes as well as the sound composition react to nearby visitors by working together as one coherent expression in dialogue with the surroundings - a fifty meter long spine floating in space continually displaying new movements, light scenes and sounds. spine is moody: sometimes shy and avoidant at other times more curious and almost aggressive.

spine was displayed between november 15th and december 15th 2012 at godsbanen in aarhus, denmark, during the media architecture biennale 2012 (mab12.mediaarchitecture.org/).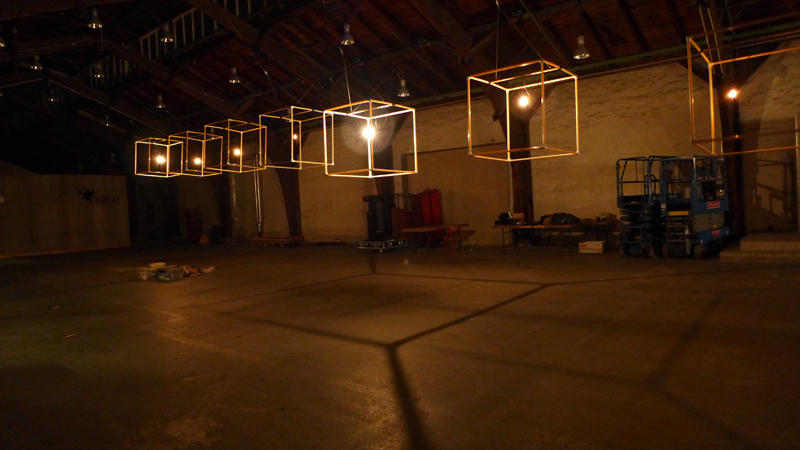 for more information see
kollision.dk/en/spine
and
vimeo.com/kollision
found at everyday listening